A 29 foot Imperial Sports Fisherman comes equipped with Two Fish Locators, a Refridge, GPS system, Head, Bertain and Galley, Four Electric Down Riggers, VHF Radio and a Fulltime Working Mate!
2019 LOC DERBY DATES
Spring: May 10 - 19th
Summer: June 29th - July 28th
Fall: August 16th- September 2nd
View PRIZE PAYOUT!
Phone-888-733-5246
local - 315-333-3213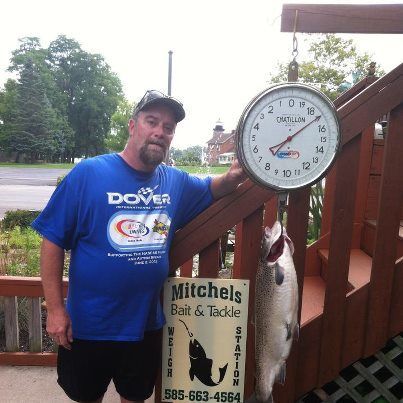 Congrats to Gregg Ranieri!
Gregg is our 2nd Place Winner for the Fall LOC Derby Brown Trout Division, caught aboard Bulldog Charters!
2020 LOC DERBY DATES
Spring: May 8 - 17
Summer: June 27 - July 26
Fall: August 21- September 7
Contact LOC for more information about local derbies.
View the PRIZE PAYOUT!
Phone: 888-733-5246
Local: 315-333-3213